a
Naval Forces News - Japan
U.S. Clears Possible FMS to Japan for UGM-84L Harpoon Block II Anti-Ship Missiles
The U.S. State Department has made a determination approving a possible Foreign Military Sale to Japan for UGM-84L Harpoon Block II Missiles and associated equipment, parts, training and logistical support for an estimated cost of $199 million. The Defense Security Cooperation Agency delivered the required certification notifying Congress of this possible sale on May 12.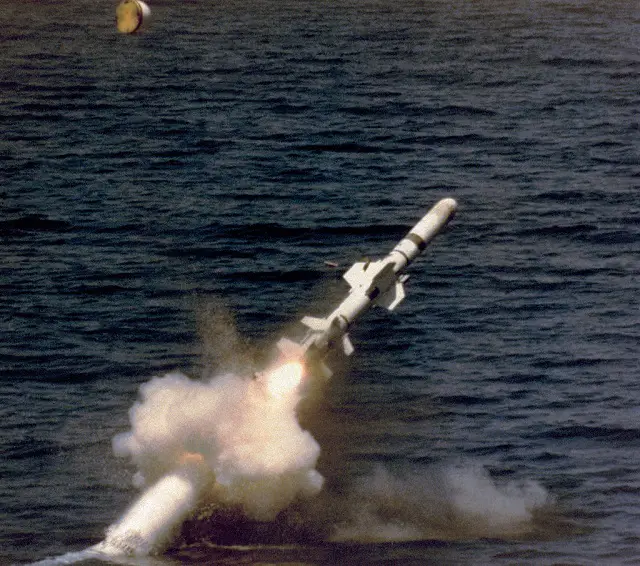 The UGM-84L Harpoon will likely be fitted on board Soryu class SSK of the JMSDF. Picture: US Navy

The Government of Japan has requested a possible sale of forty eight (48) UGM-84L Harpoon Block II Missiles, containers, spare and repair parts, support equipment, publications and technical documentation, personnel training and training equipment, U.S. Government and contractor logistics and technical support services, and other related elements of logistics and program support. The estimated cost is $199 million.
Japan intends to use the Harpoon Block II missiles to supplement its existing Harpoon missile capability. This sale will strengthen the capabilities of the Japan Maritime Self Defense Force and enhance its interoperability with U.S. Naval forces. Japan, which has Harpoon missiles in its inventory, will have no difficulty absorbing these additional missiles into its armed forces.
The UGM-84L dubbed "sub Harpoon" is the submarine launched variant of Boeing's anti-ship missile. It is fitted with a solid-fuel rocket booster and encapsulated in a container to enable submerged launch through a torpedo tube. When the container breaches the sea surface, the Harpoon missile flies out thanks to its booster. The 48 UGM-84L are likely ordered for the
Soryu class SSK
, JMSDF's latest class of submarine.