Russian Navy to Fit All its New & Upgraded Vessels With Paket-NK Weapon and Decoy System
| | |
| --- | --- |
| | All the Russian Navy's new and heavily upgraded ships will be equipped with advanced antisubmarine weapons, CEO of the Region Scientific and Production Enterprise Igor Krylov told TASS on Monday. The Region Scientific and Production Enterprise is a subsidiary of Russia's Tactical Missiles Corporation. |
a
Naval Forces News - Russia
Russian Navy to Fit All its New & Upgraded Vessels With Paket-NK Weapon and Decoy System
All the Russian Navy's new and heavily upgraded ships will be equipped with advanced antisubmarine weapons, CEO of the Region Scientific and Production Enterprise Igor Krylov told TASS on Monday. The Region Scientific and Production Enterprise is a subsidiary of Russia's Tactical Missiles Corporation.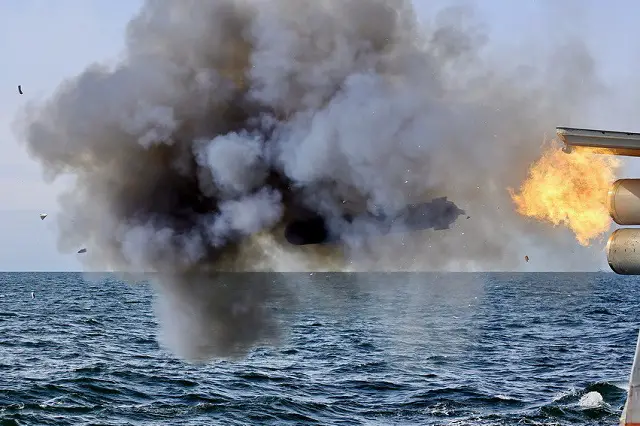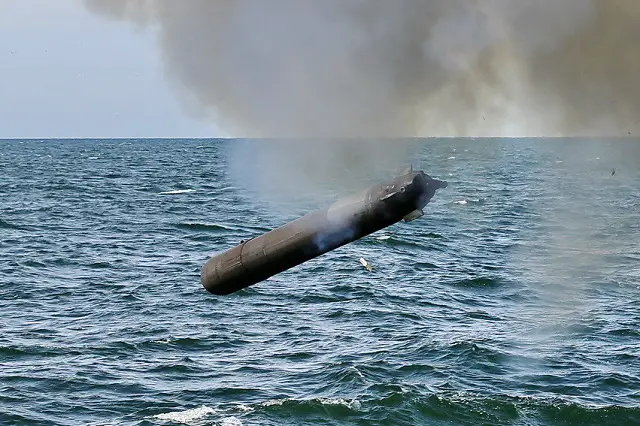 A live Paket-NK dual use anti-torpedo and anti-submarine torpedo is launched from the Steregushchiy class corvette Boikiy. Pictures via BMPD.livejournal.com
"The Paket-NK antisubmarine system is mounted virtually on all surface ships currently under construction for the Russian Navy," Krylov said.

"The trials of the system have shown the high efficiency of the MPT antisubmarine torpedo and the AT anti-torpedo technology," he added.

According to Krylov, foreign developers of similar systems have also intensified their work in this sphere.

"The United States, Italy and Germany are currently developing anti-torpedo technology planned for integration into the existing surface ship protection systems to create complex automated systems of various surface ships' defense," the CEO said.

© Copyright 2015 TASS. All rights reserved. This material may not be published, broadcast, rewritten or redistributed.