Project 22350 Frigates Golovko & Isakov to get Russian Power Plants

.a
a
Naval Industry News - Russia
Project 22350 Frigates Golovko & Isakov to get Russian Power Plants

The Admiral Golovko and the Admiral Isakov frigates of Project 22350 (Admiral Gorshkov-class) will be equipped with Russian-made power plants in the framework of the import replacement program, Deputy Defense Minister Yuri Borisov said during a visit to the Severnaya verf (Northern Shipyard).
Project 22350 lead frigate Admiral Gorshkov in St. Petersburg in October 2016
"We have to admit that delays with the transfer of frigates to the navy are caused by import replacement. The Ukrainian Zorya-Mashproekt enterprise (gas turbine producer in Nikolayev) refused to supply gas turbines for the second pair of the warships. Turbine production is being restored in Rybinsk. We hope the first turbines will be delivered to the shipyard next year and the Admiral Golovko and the Admiral Isakov will have domestically-made turbines," he said.

Borisov said the work at Rybinsk is constantly monitored by the Russian Defense Ministry. "We control the progress in Rybinsk and often visit it together with colleagues from the United Shipbuilding Corporation. Everything goes according to schedule and we have to receive the first engines in the spring of 2018," Borisov said.

Two-shaft diesel gas turbine is used as the main power plant of the Admiral Gorshkov-class frigates of project 22350. It comprises two uprated gas turbines M90FR and two main propulsion diesel motors 10D49 which operate separately. Each shaft can be rotated either by one gas turbine or one diesel motor. The power plant has a capacity of 55 thousand HP.



© Copyright 2016 TASS. All rights reserved. This material may not be published, broadcast, rewritten or redistributed.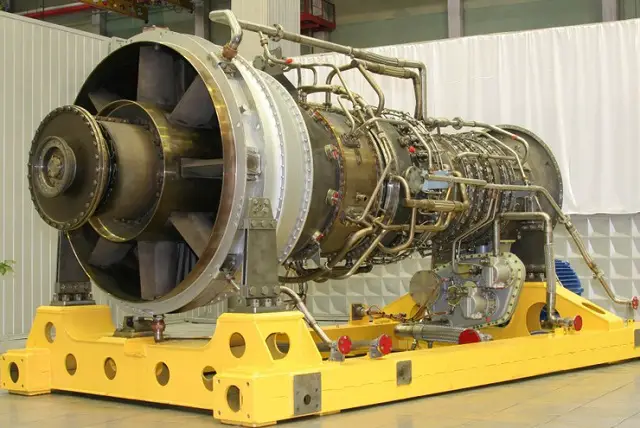 M90FR gas turbine engine for Project 22350 frigates designed and built by "Research and Production Association" JSC Saturn
Comments by Navy Recognition

The Project 22350 lead frigate Admiral Gorshkov was laid down in early 2006 and put afloat in the autumn of 2010. The ship started undergoing trials in November 2014 and was set to be delivered to the Russian Navy in late 2016 but this has been postponed. The second Project 22350 frigate Admiral Kasatonov was floated out in 2014. The third frigate Admiral Golovko is expected to be put afloat in 2017.

The first two ships of the class have gas turbines from Zorya-Mashproekt in Ukraine. Following the 2014 Crimean crisis, the Ukrainians refused to supply Russia with military technology and so NPO Saturn has been commissioned to design new engines. The third Porject 22350 frigate Admiral Golovko is therefore the first vessel set to receive these Russian-made gas turbines.

Link to Admiral Gorshkov (Project 22350) Frigate technical datasheet