China's 36th & 37th Type 056 Corvettes (Jiangdao class) Commissioned in PLAN South Sea Fleet

.a
| | |
| --- | --- |
| | The People's Liberation Army Navy (PLAN or Chinese Navy) commissioned two new Type 056 Corvettes (Jiangdao class) in the past two weeks. Guangyuan (hull number 552) was commissioned on November 16th during a ceremony at Guangzhou naval base. Suining (hull number 551) was commissioned on November 28th in Guangdong province. Both vessels are Type 056A variant specialized in anti-submarine warfare (ASW). |
a
Naval Forces News - China
China's 36th & 37th Type 056 Corvettes (Jiangdao class) Commissioned in PLAN South Sea Fleet

The People's Liberation Army Navy (PLAN or Chinese Navy) commissioned two new Type 056 Corvettes (Jiangdao class) in the past two weeks. Guangyuan (hull number 552) was commissioned on November 16th during a ceremony at Guangzhou naval base. Suining (hull number 551) was commissioned on November 28th in Guangdong province. Both vessels are Type 056A variant specialized in anti-submarine warfare (ASW).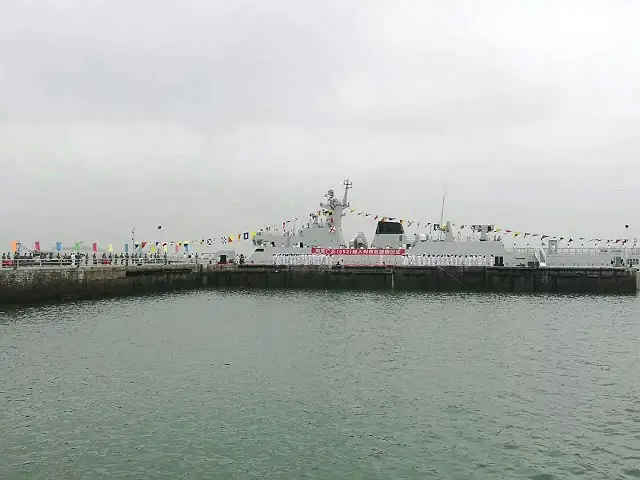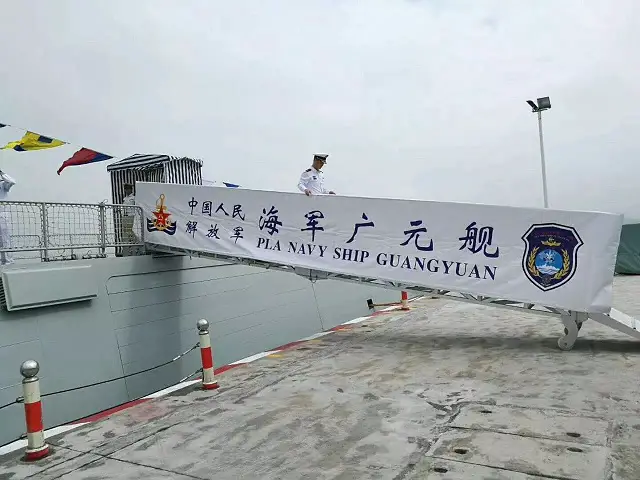 Type 056A Corvette Guangyuan during the commissioning ceremony
The two vessels are the sixth and seventh corvettes of the class to be commissioned this year. They both join the PLAN's South Sea Fleet (18th Flottila). This year alone, the PLAN commissioned five similar corvettes, including : Ezhou (hull number 513) in January, Luipanshui (hull number 514) in March, Yiwu (hull number 518) in April, Hanzhong (hull number 520) in July and Yichung (hull number 556) in October.

Guangyuan (hull number 552) was built by Huangpu Shipyard of the Chinese naval group CSSC located near the city of Guangzhou in southern China.

According to our colleagues from Eastpendulum, a local media article revealed several interesting elements about this class of corvette, such as the fact that it is built for combat missions located within 200 nautical miles from the coast, with an endurance of 15 days and a range of more than 2,000 nautical miles.

This suggests that the Type 056 corvettes and their ASW variants (Type 056A) are designed primarily for patrol, escort and protection of maritime interests in the exclusive economic zones of China. It also frees the 4,000-ton frigates and 6,000-ton destroyers for blue sea or higher-intensity missions.

Type 056A Corvette Suining during the commissioning ceremony
Note that all Type 056 corvettes commissioned so far this year (7 in total) are Type 056A ASW variants. Out of the 37 corvettes of the Type 056 class commissioned in the PLAN since 2013, 21 are of the baseline variant and 16 are Type 056A ASW variant.

According to Eastpendulum's estimate, the Chinese Navy could still commission four more Type 056A vessels before the end of the year. These are 535 Xuancheng, 540 Zhangye, 557 Liaocheng and 554 Deyang.


According to a Chinese MOD statement, Type 056 Corvettes are new-generation light guided missile frigates independently developed by China. It has a length of 89 meters, a beam of 11 meters and a full-load displacement of 1,500 tons.

The warship, independently developed, designed and constructed by China, is equipped with a variety of weapons and equipment, and is featured by good stealth performance, strong compatibility, and a wide range of applications of advanced technologies.

After commissioned to the PLAN, the warship will perform such missions as patrolling, alert, fishery protection, escort, antisubmarine operation and anti-surface operation.

Link to Type 056 Corvette (Jiangdao class) datasheet