---
North Korean state media has now officially said that the country has successfully tested the new Pukkuksong-3 submarine-launched ballistic missile (SLBM) and released photographs of the test. The images show that this was indeed an underwater launch.
---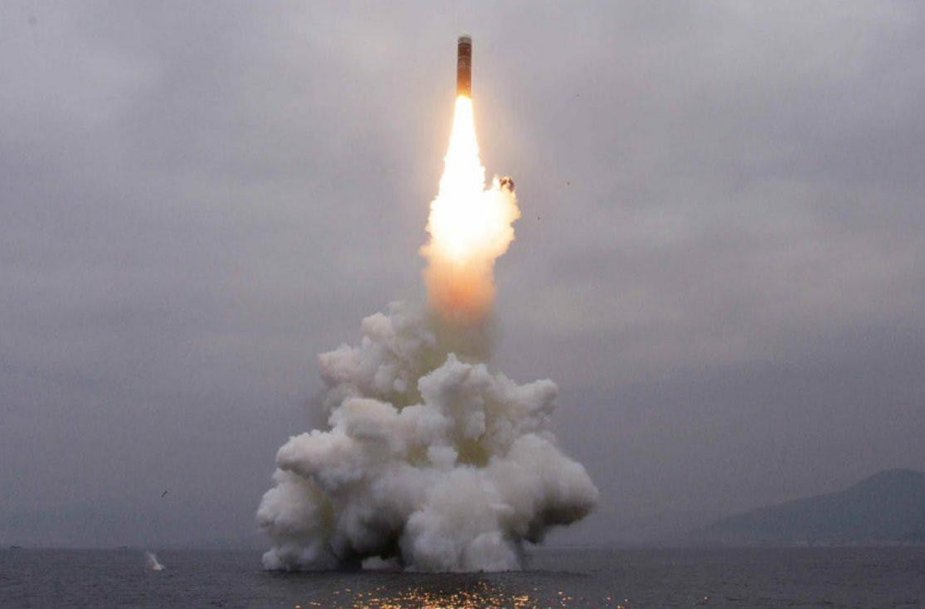 North Korean missile takes off near the eastern coastal town of Wonsan on Wednesday, October 2 (Picture source: North Korea's Central News Agency (KCNA))
---
North Korea announced today it had successfully tested a new type of ballistic missile the previous day that is designed to be fired from a submarine, in a violation of U.N. Security Council resolutions just ahead of a resumption of negotiations with the United States over its nuclear weapons program.
The state-run Korean Central News Agency (KCNA) said the missile was launched from the waters off Wonsan Bay on North Korea's east coast, a development that underlined the country's continued progress in missile development and its ever-growing military threat.
The successful test-firing of the new type of submarine-launched ballistic missile (SLBM) "comes to be of great significance as it ushered in a new phase in containing the outside forces' threat to the DPRK and further bolstering its military muscle for self-defence," KCNA said, using the initials of the country's official name, the Democratic People's Republic of Korea.
The Pukguksong-3 appeared to be a new design that has enhanced range and stability compared with a version tested in 2016, three analysts said. The latest version of the Pukguksong may be the longest-range North Korean missile that uses solid fuel and the first nuclear-capable missile to be tested since November 2017.
---