---
Patria has delivered the first modernized Hamina class missile boat Tornio to the Finnish Defence Forces. In the Mid-Life Upgrade (MLU) project four vessels will be overhauled and modernized, and all the new capabilities will be in use in the Finnish Navy during 2021. Patria acts as the prime contractor, designer and the lead system integrator.
---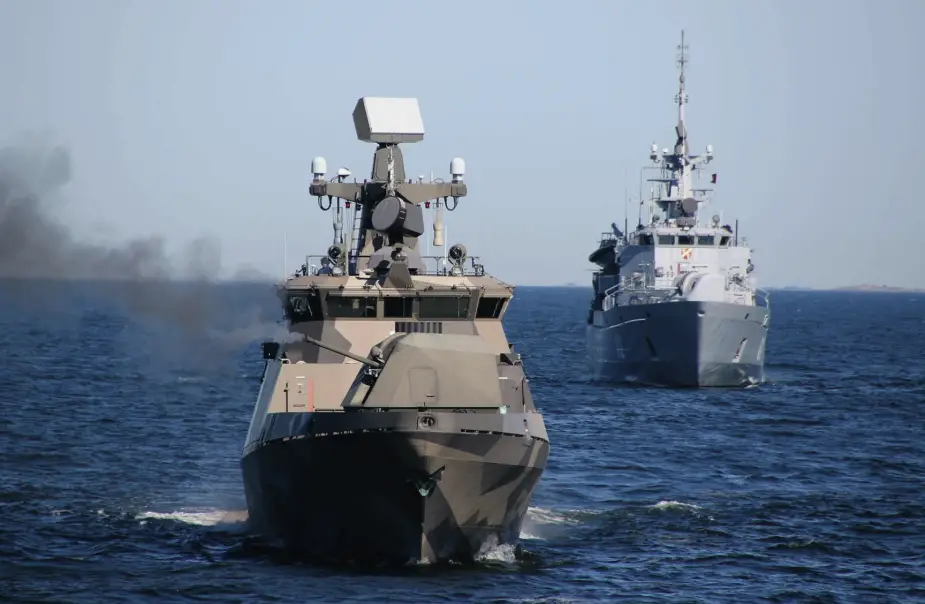 Hamina class missile boat (Picture source: Reddit)
---
The goal of the Mid-Life Upgrade project is to secure the service life of the vessels until the 2030s and to extend the vessels' independent operation time. The project will also develop the Anti-Submarine Warfare (ASW) and the surface defence capabilities with new features.
The Hamina-class missile boat is a class of fast attack craft of the Finnish Navy. They are classified as "missile fast attack craft" or ohjusvene, literally "missile boat" in Finnish. The Hamina FACs are based at Upinniemi, and form the 7th Surface Warfare Squadron, part of the Finnish Coastal Fleet, together with the minelayers MLC Hämeenmaa, Porkkala and Pyhäranta.
PATRIA is an international provider of defence, security and aviation life cycle support services, pilot training and technology solutions. Patria provides its aerospace and military customers with equipment availability, continuous performance development as well as selected intelligence, surveillance and management system products and services.
Patria's mission is to give its customers confidence in all conditions, and the vision is to be the #1 partner for critical operations. Patria has several locations including Finland, Sweden, Norway, Belgium, Estonia and Spain. Net sales totalled EUR 476.1 million in 2018, and Patria employs 2,800 professionals. Patria is owned by the State of Finland (50.1%) and Norwegian Kongsberg Defence & Aerospace AS (49.9%).
---