Japan to Test its New XASM-3 Supersonic Anti-Ship Missile Against Shirane-class Destroyer
| | |
| --- | --- |
| | Japan's Ministry of Defense (MoD) announced that it will conduct a live fire experiment of the new XASM-3 supersonic anti-ship missile in the Sea of Japan next year. The missile will be tested against a decommissioned Destroyer of the Japan Maritime Self-Defense Force (JMSDF). XASM-3 is currently in development by Mitsubishi Heavy Industries and the Japanese MoD to replace the existing ASM-1 and ASM-2 missiles. |
a
Naval Forces News - Japan
Japan to Test its New XASM-3 Supersonic Anti-Ship Missile Against Shirane-class Destroyer
Japan's Ministry of Defense (MoD) announced that it will conduct a live fire experiment of the new XASM-3 supersonic anti-ship missile in the Sea of Japan next year. The missile will be tested against a decommissioned Destroyer of the Japan Maritime Self-Defense Force (JMSDF). XASM-3 is currently in development by Mitsubishi Heavy Industries and the Japanese MoD to replace the existing ASM-1 and ASM-2 missiles.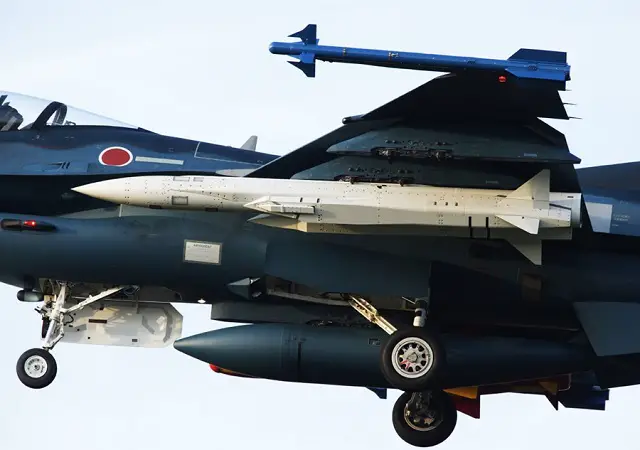 XASM-3 missile fitted on a Japan Air Self-Defense Force F-2 Fighter
The test-firing will be done at a firing range designated "G airspace" close to Komatsu air base. According to the Japanese MoD aerodynamic and captive carry tests on F-2 fighters have been completed and it is now in the final stages of prototype manufacturing.

XASM-3 is capable of reaching Mach 3 speeds thanks to its ramjet engine fed by two air intakes (in a similar fashion to MBDA's Meteor air to air missile of to the French ASMP-A air-launched tactical nuclear missile). XASM-3 is flying close to sea level in the final stage of attack to reduce probability of detection and intercept.

XASM-3 basic specifications:
Overall length: 5.25m
Maximum speed: Mach 3 or more
Firing range: 80nm (about 150km) or more
Weight: 900kg
Power: Integral Rocket Ramjet
Navigation and seeker: inertial / GPS (intermediate stage) + active / passive seeker (terminal phase)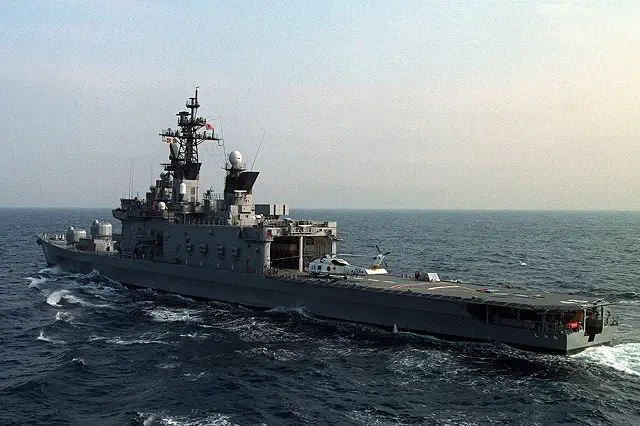 The former DDH-143 Shirane of the JMSDF will serve as target. Picture: US Navy
According to the Japanese MoD, the XASM-3 will be tested against a decommissioned Destroyer of the JMSDF: DDH-143 Shirane (first ship of the class).

The Shirane-class destroyers are a pair of Japanese destroyers originally built during the late 1970s. They are built around a large central hangar which houses up to three helicopters. They displace 7,500 tons. The second ship of the class, DDH-144 Kurama, is still in service.