---
The French Navy (Marine Nationale) announced that the 34F air wing has started flying on the first upgraded Lynx helicopters. The Lynx upgrade program, initiated in 2011, was conducted between the various players in the military aeronautics industry: the Aeronautical Industrial Service (SIA), the French procurement agency (DGA) and the French Navy. It consists in particular of a renovation of avionics and tactical parts of the aircraft in the field of the above surface warfare.
---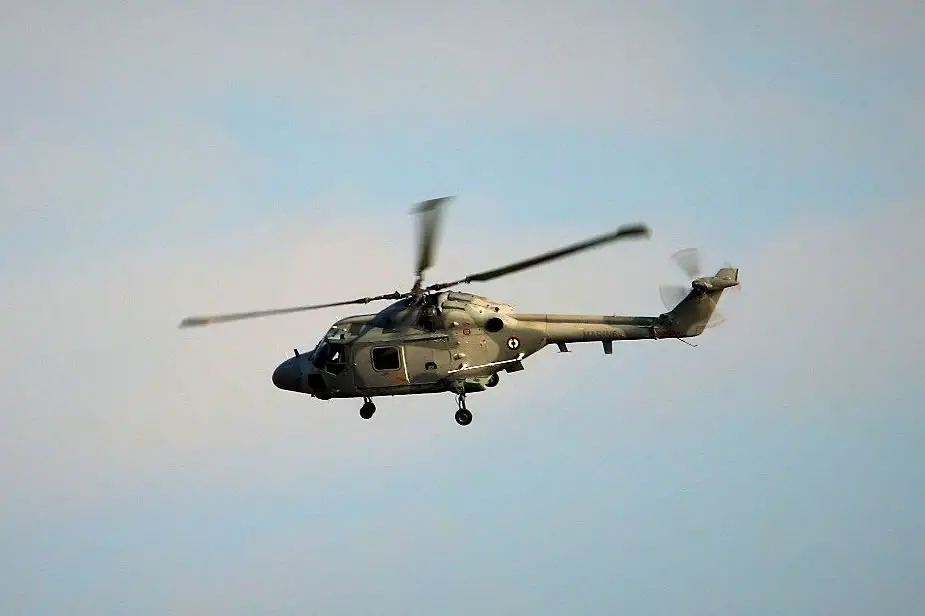 An upgraded Lynx WG-13 of the French Navy. Note the white HF antenna. French Navy picture.

---
Made necessary by the regulatory evolution of air traffic dictated by the ICAO (International Civil Aviation Organization), this upgrade includes: the change of the transponder the change of a radio to allow aeronautical VHF communications and the integration of an aeronautical cartographic GPS.
For the moment limited to the aeronautical part, the operational commissioning of this modified Lynx was pronounced last July.

Externally, the upgraded Lynx shows little different from its predecessor. You can mainly note the appearance of a large white HF antenna along the left flank of the aircraft. This upgrade aims to extend the life of the Lynx until 2022, maintaining both an easy integration in the civil air traffic, but also a high level of tactical performance.
26 Lynx WG-13 were originally ordered by the French Navy. 19 remain operational today, all with 34F. Their main mission is anti-submarine warfare and maritime security. They are gradually being replaced by NH90 NFH.
---