---
According to Taiwanese newspaper sources, one European country could be involved in the development and the manufacturing of the first locally-made submarine. In 2018, the US Government has announced that the United States defense industry could participate in the Taiwanese submarine program.
Follow Navy Recognition on Google News at this link
---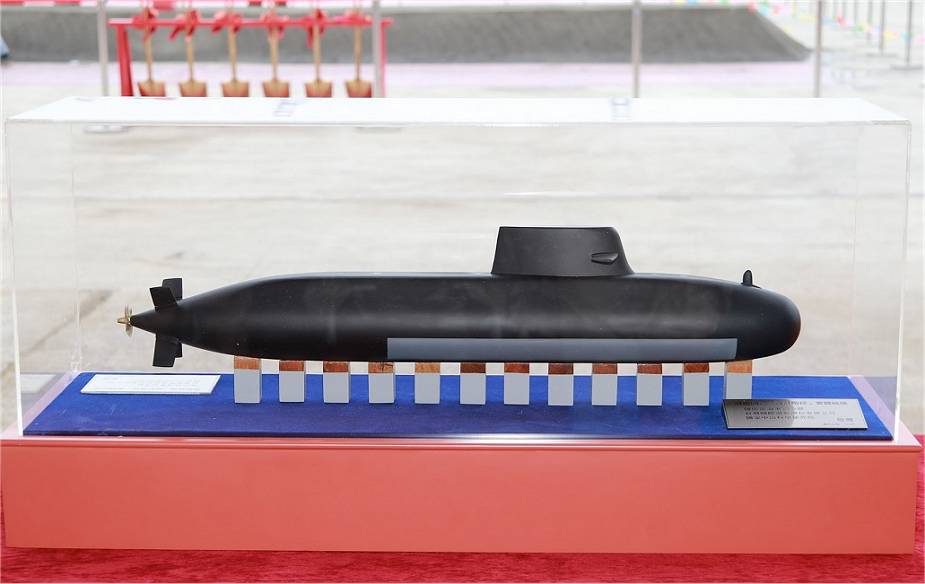 Scale model of Taiwanese-made submarine project. (Source picture Taiwanese Navy)

---
The Taiwanese submarine program involves the local construction by the Taiwanese shipbuilder CSBC, with major foreign support, of six to eight diesel-electric submarines. The United States is unable to supply these and no other government is willing to provide them. Taiwan's defense minister, Yen De-fa, said in March 2019 that the first submarine should be completed by the mid-2020s.
In November 2020, an official ceremony was held at shipbuilder CSBC's (Taiwan International Shipbuilding Corporation") new submarine factory in Kaohsiung to mark the start of production. Taiwanese Navy plans to acquire eight new submarines. The first local-made submarine could enter service around 2025.
No information was disclosed about which European country will be involved in the construction of the indigenous submarines, but today only five countries in Europe are able to produce submarines including United Kingdom with BAE Systems, Spain with the company Navantia, France with Naval Group, Germany, and Sweden.
According to the military balance 2020, four submarines are in service with the Taiwanese Navy including two Hai Lung manufactured in the Netherlands, which are equipped with six 533mm torpedo tubes able to fire German-made AEG SUT 264 torpedoes as well as UGM-84 Harpoon anti-ship missiles and two Hai Shih submarines built for the United States Navy between 1944 and 1951 which has ten torpedo tubes, six forward and 4 aft. The submarine can carry a total of 28 torpedoes.
---