---
According to information published by Nikkei Asia on April 6, 2021, the Chinese aircraft carrier Liaoning and five escort vessels have passed through a key waterway off Japan on their way to the Pacific Ocean.
Follow Navy Recognition on Google News at this link
---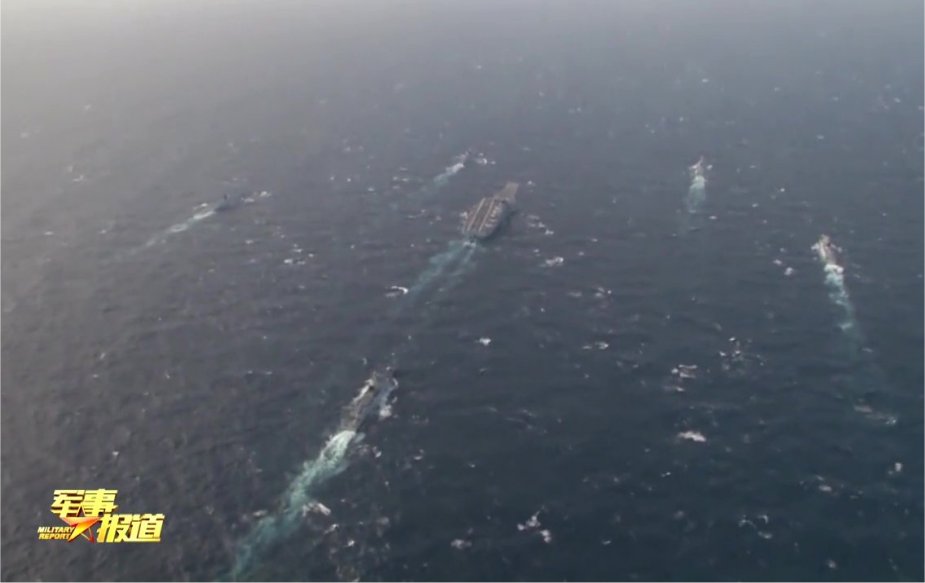 Chinese carrier strike group with aircraft carrier Liaoning (Picture source: Twitter account of Henri Kenhmann)
---
The carrier group was spotted around 8 a.m. Saturday roughly 470 km southwest of Nagasaki Prefecture's Danjo Islands, the joint staff said. The convoy then passed through the Miyako Strait, the 250 km-wide waterway between Okinawa Island and Miyako Island.
This is the first time since April 2020 that the Liaoning has been known to pass this waterway, and it comes just days after exercises between the U.S. and Australian navies in the Eastern Pacific.
Accompanying the Liaoning were one Renhai class stealth guided missile destroyer, two Luyang III class guided missile destroyers, one Jiangkai II multi-role frigate and one Fuyu class fast combat support ship.
The movements come as the U.S. Navy intensifies cooperation with the Quad partners of Japan, India and Australia in the Indo-Pacific.
The Liaoning or Type 001 is the first aircraft carrier that was commissioned into the Chinese Navy. On 4 November 2012, the People's Liberation Army's website reported that Shenyang J-15s had performed carrier touch-and-go training. On 25 November 2012, China announced that J-15s had made five successful arrested landings on Liaoning. In June 2013, the second round of flight tests began on board Liaoning, with personnel from the fleet air arm of the Brazilian Navy providing carrier training support to the People's Liberation Army Navy Air Force who operates the J-15s.
---