---
According to information published by the Chinese MoD on June 28, 2023, despite ongoing territorial disputes and tense relations, Vietnam and China conducted a joint maritime patrol, with each country contributing two naval vessels.
Follow Navy Recognition on Google News at this link
---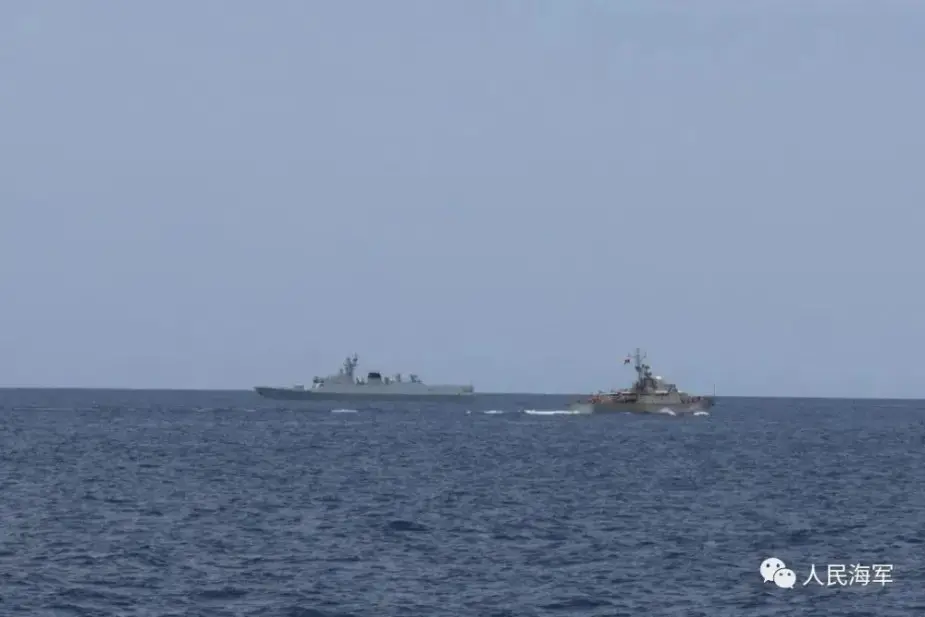 Chinese PLA Navy's Type 056A corvette at left. (Picture source: Chinese MoD)
---
The vessels, including China's home-produced light frigates, Guangyuan and Hanzhong, engaged in a cooperative patrol along the Beibu Gulf maritime boundary at dawn, followed by a joint search and rescue drill. This simulation represented an emergency situation requiring the rescue of fishing vessel crews from both countries.
This latest joint patrol follows a tradition established since the Sino-Vietnamese agreement of 2005, aimed at fostering cooperation in the Beibu Gulf. In addition to these patrols, the countries regularly conduct drills on various subjects such as joint search and rescue operations and light signals.
Despite these joint initiatives, the South China Sea's territorial disputes continue to strain Vietnam-China maritime relations. Tensions began escalating in June 2011 when Vietnam conducted military exercises in the South China Sea, an area where China has voiced disagreement over Vietnamese oil exploration. Both countries passed conflicting laws in 2012, claiming jurisdiction over the contested Spratly and Paracel Islands.
The period between 2013 and 2015 was marked by accusations from both nations of aggressive acts towards fishing vessels and an oil rig in the disputed territories.
This led to a surge in anti-China protests in Vietnam. In 2017, Beijing warned Vietnam of potential attacks on its Spratly Island bases if the gas drilling persisted. This warning resulted in Vietnam instructing Spain's Repsol to cease drilling operations, signifying an increasing risk of military confrontation.
China's attacks on Vietnamese vessels have persisted since 2019, with Vietnam responding through official statements and diplomatic protests. An attempt to de-escalate tensions occurred in late 2020 when Chinese Defense Minister Wei Fenghe met with the Vietnamese ambassador.
However, the tensions were again brought to light in March 2023, when an incident involving a chase between Chinese and Vietnamese vessels in Vietnam's Special Economic Zone occurred.
---