a
World Naval News - China
PLAN's first aircraft carrier starts sea trial
China's first aircraft carrier has begun its inaugural sea trial, the defence ministry said Wednesday.
"According to trial plans, the first sea trial will not take long," the defence ministry said in a statement.
"After returning to the shipyard (in the port city of Dalian), the carrier will continue its refit and test work."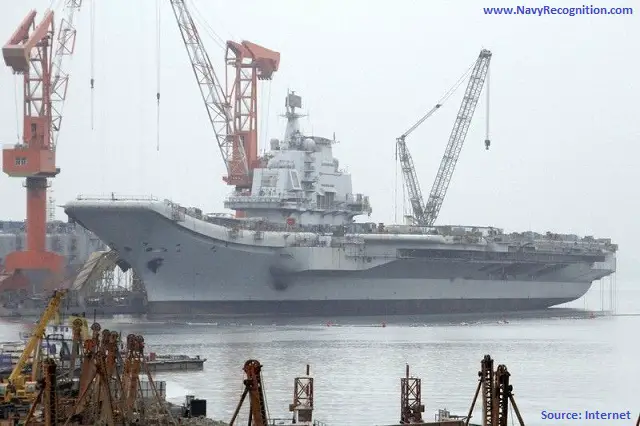 Ex- Varyag during refit in Dalian
The long-awaited debut of the carrierl, the ex-Varyag, marked a step forward in China's long-term plan to build a carrier force that can project power into the Asian region, where seas are spanned by busy shipping lanes and thorny territorial disputes.