---
Russian Navy Commander-in-Chief Admiral Vladimir Korolev chaired a meeting in the Admiralty to discuss batch production of diesel-electric submarines of projects 636.3 and 677 for the underwater fleet, the Defense Ministry said.
---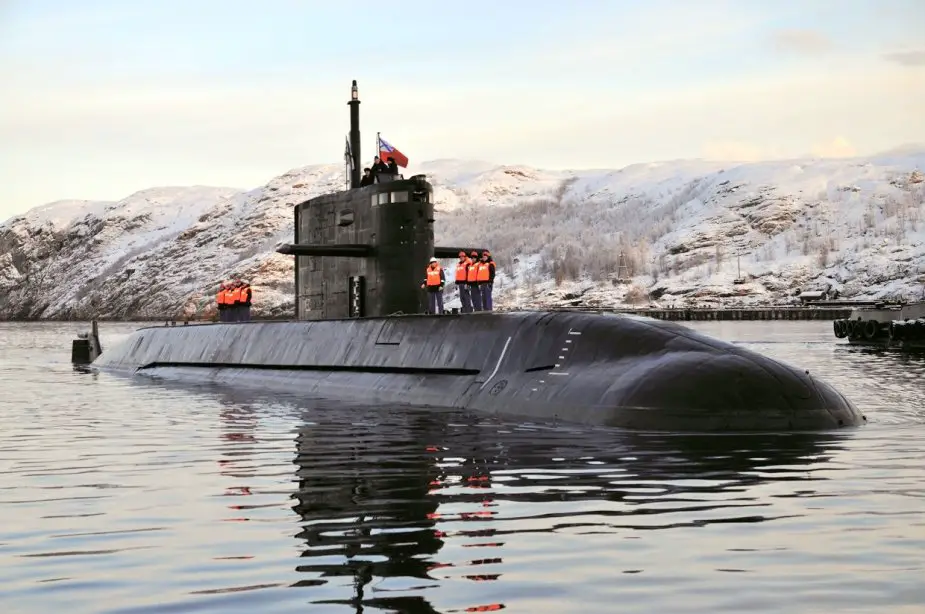 Project 677 Lada-class diesel-electric submarine (Picture source: Russian MoD)
---
"Korolev listened to the report of deputy Navy Commander-in-Chief for armaments Vice Admiral Igor Mukhametshin on deadlines and prospects of batch construction at Admiralty Shipyard of six submarines of project 636.3 for the Pacific fleet. The series of the submarines is to be received by the fleet up to 2025 after the construction ends in 2022 and all trials are held," it said.
Korolev noted a high level of interaction in non-nuclear submarine construction between the main Navy command and the United Shipbuilding Corporation, Rubin Design Bureau and the Admiralty Shipyard. "Due to the constant and close interaction, the series of project 636.3 submarines for the Pacific fleet will have upgraded life-support systems and radio-technical arms," Korolev said.
He also discussed the batch production of Lada-class submarines of project 677. The second Kronshtadt U-boat of the project will soon begin mooring trials.
Project 636.3 submarines (Improved Kilo by NATO classification) are the third generation of diesel-electric submarines which are most noiseless in the world. They develop an underwater speed of 20 knots, submerge to 300 meters and have the cruising capacity of 45 days. The crew comprises 52 men, the underwater displacement is close to four thousand tons. They carry Kalibr missiles to strike at the surface (3M-54 and 3M-541) and ground targets (cruise missiles 3M-14) and have new electronic equipment.
Submarines of project 677 are fourth-generation non-nuclear boats. They are designated for independent operations against surface warships and submarines in the assigned area, cruise missile strikes at ground targets and anti-submarine defense of coastal areas. The underwater displacement is 2650 tons, the length is 68 meters. Full underwater speed is 21 knots, the range in surface trim is 6000 miles at a speed of 7 knots. The submarines are armed with six 533mm torpedoes. The crew is 37 men.
---
© Copyright 2019 TASS. All rights reserved. This material may not be published, broadcast, rewritten or redistributed.
---