---
A special exercise will be held in the Black Sea Fleet on the material and technical support of the ships of the fleet when they are at sea. Practical actions to provide ships and vessels of the fleet with material resources and to provide assistance to damaged ships will be worked out in the maritime training ranges.
Follow Navy Recognition on Google News at this link
---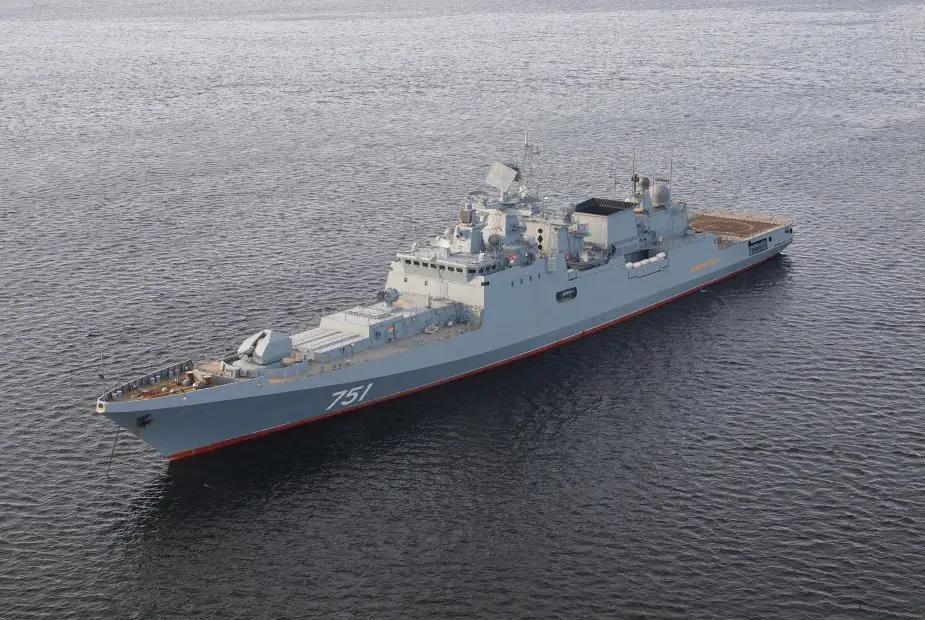 A Russian Navy's Grigorovich-class frigate. (Picture source: Whitefleet.net)
---
During the exercise, the main episodes will be:
a counter-sabotage detachment repelling an attack by high-speed small boats of a simulated enemy on support vessels. During the exercise, the anti-sabotage boats of the fleet will repel the attack of two high-speed boats of saboteurs and carry out their conditional destruction (imitation means and blank ammunition will be used);
supply of supplies to the helicopter from the ship. During the episode, from the seagoing tug "Sergei Balk" they will supply food supplies to the Ka-27PS helicopter without boarding the vessel by using an onboard helicopter winch;
cover of ships of the fleet in the area of ​​performance of tasks by naval aviation. During the episode, a flight of Su-30cm aircraft will fly over the ships at a given altitude;
replenishment of the ship's food supplies at sea by helicopter and assistance to the wounded on the ship. According to the plan of the exercise, the Ka-27PS helicopter will deliver the cargo to the frigate "Admiral Grigorovich" by hovering and without boarding the ship, using an onboard helicopter winch. Then a paramedic rescuer will be launched from the helicopter to provide emergency assistance to the wounded and to evacuate him to the helicopter.
---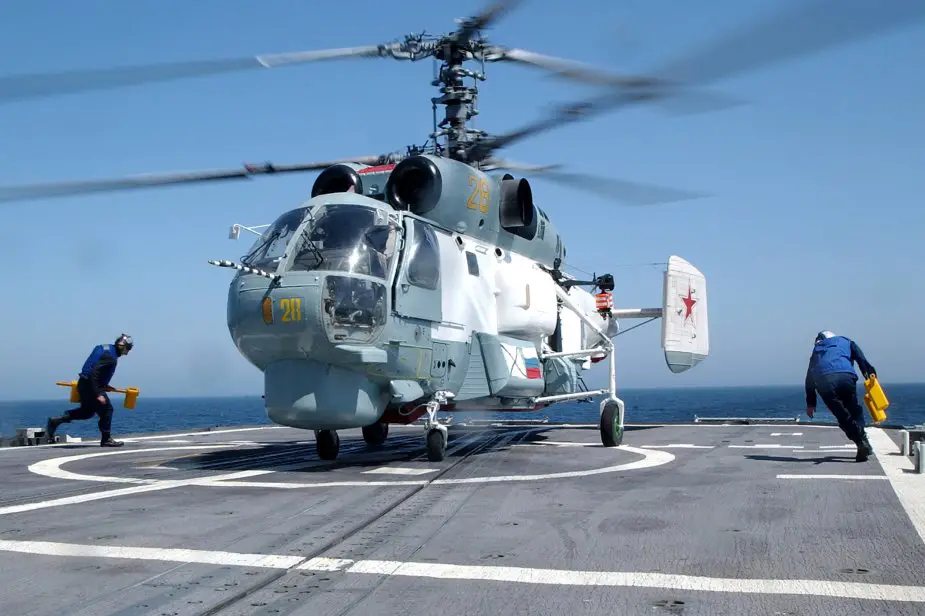 A chock and chain crew, part of the flight deck team aboard the Aegis cruiser USS Vella Gulf (CG 72) prepare to secure a Russian Helix Ka-27PS helicopter aboard ship during the annual maritime exercise Baltic Operations 2003 (Baltops 2003). (Picture source: US Navy)
---
There will also be worked out episodes of replenishing fuel supplies to the ship with a "lag" from the tanker while at anchor, loading torpedo ammunition onto the ship, replenishing drinking water on the ship using a landing boat, protecting and defending the integrated supply area and shooting a floating mine from a missile boat protection.
At the final stage of the exercise, three offshore tugboats from the support ship detachment will demonstrate the skills of virtuoso ship management while performing waltzing on the water.
The frigate "Admiral Grigorovich", the patrol ship "Pytlivy", the small rocket ship "Ingushetia", the missile boat "Naberezhnye Chelny", the small anti-submarine ship "Muromets", tankers, sea, harbor tugs and diving vessels, helicopters and aviation of the Black Sea Fleet. In total there are more than 20 surface ships and support vessels and 5 units of helicopters and aircraft of the Black Sea Fleet.
---