---
According to information published by the French Navy on September 21, 2021, the French Horizon-class frigate Chevalier Paul successfully fired Aster 30 surface-to-air missile near Levant Island, South France.
Follow Navy Recognition on Google News at this link
---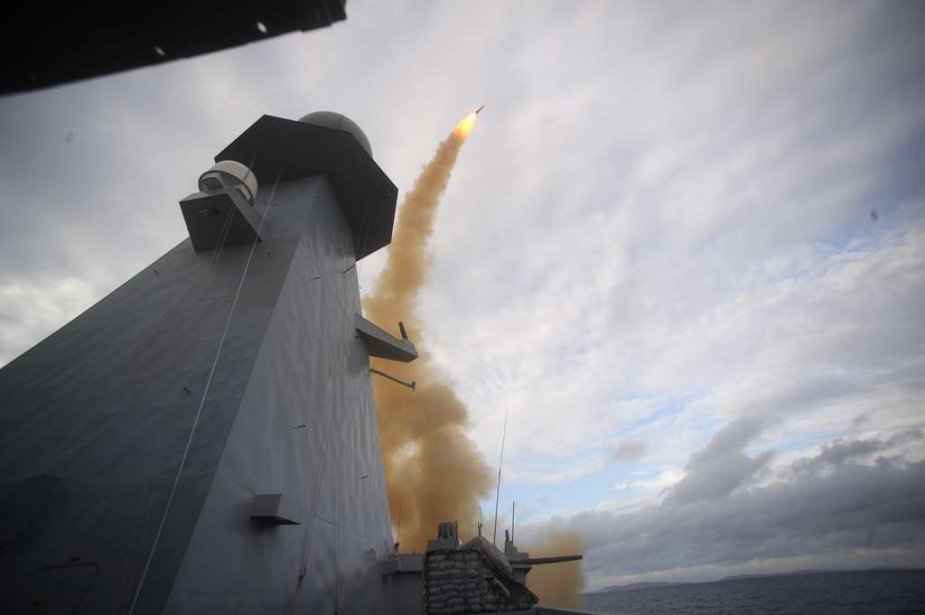 Horizon-class frigate Chevalier Paul firing Aster 30 missile in 2015 (Picture source: French Navy)
---
Chevalier Paul is a Horizon-class frigate of the French Marine Nationale commissioned in June 2009, the third vessel of the French Navy named after the 17th-century admiral Chevalier Paul.
The main mission of this type of ship is the escort and protection of a carrier strike group formed around an aircraft carrier, usually the French aircraft carrier Charles de Gaulle or one of the aircraft carriers of the US Navy, or an amphibious operation carried out by amphibious helicopter carriers.
The ship's specialty is air traffic control in a war zone, but it can be employed in a wide variety of missions, such as intelligence-gathering, special forces operations, or in protecting less well-armed vessels.
The Aster-30 vertically launched surface-to-air missiles produced by the company MBDA. The missile is designed to intercept and destroy a wide range of air threats, such as supersonic anti-ship cruise missiles at very low altitude (Sea-skimming) and fast-flying, high-performance aircraft or missiles. The missile has a range from 3 to 120 km and can fly at an altitude from 0 to 20 km.
---