a
World Navy Force News - Brazil
Brazilian Navy Submarine Tapajó launches live torpedoes during testing
On October 11th, the Brazilian Navy submarine Tapajó has successfully launched two live Raytheon MK 48 MOD 6AT torpedoes against a surface target at sea near Rio de Janeiro, using the Lockheed Martin AN / BYG 501 MOD 1D integrated combat system.

Thus, the Tapajó became the first completely modernized Brazilian submarine , with a fully integrated weapon system, from sensors to weapons.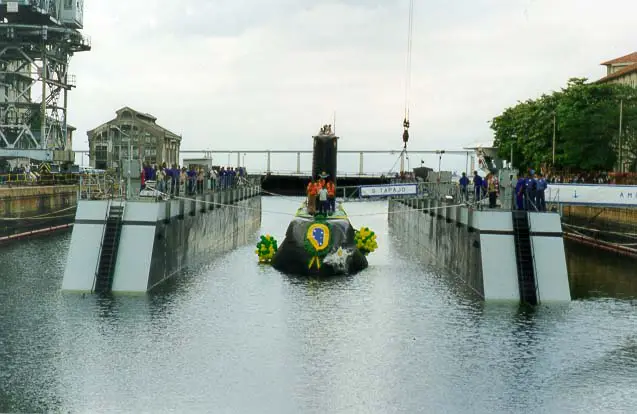 Brazilian Navy submarine Tapajó
(Picture: Brazilian Navy)
The test purpose was to validate the combat system and its integration with the MK 48 torpedo. It was the result of a process launched in 2007, when the Brazilian Navy had decided to buy MK 48 MOD 6AT ADCAP torpedoes and the AN / BYG 501 MOD 1D combat system . The latter will now be the weapon system fitted to all Brazilian submarines.