a
Naval Forces News - France
First qualification test of French Navy's future Naval Cruise Missile (SCALP Naval) a Success
French Procurement Agency (DGA) on July 1, 2013 successfully completed the first qualification firing (from launch to target) of a SCALP Naval, French Navy's future naval cruise missile. This firing, from the DGA missile test range in Biscarrosse (South Western France), is representative of a launch from a frigate.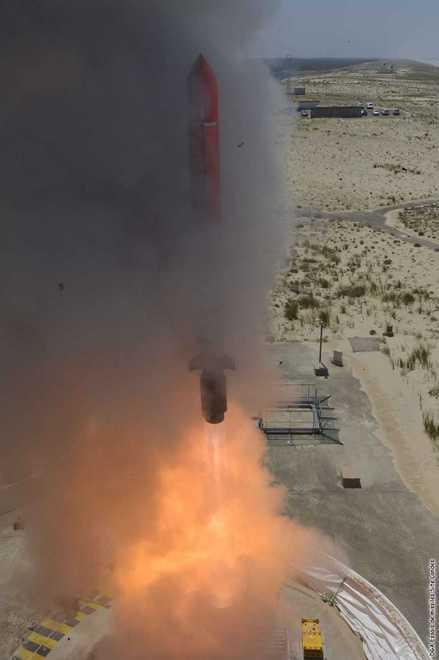 A Scalp Naval (MdCN) is launched for its first qualification test
(picture: DGA)
The test scenario was particularly demanding: Not only did it confirmed the missile's maximum range, but it also contributed to validate the autonomous navigation perfomances and the terminal guidance by infrared recognition technology.
This success is the result of intensive and coordinated work by several state administrations such as DGA centers of expertise and test centers, the French Navy and industrial prime contractor MBDA France.
SCALP Naval cruise missiles will be deployed onboard multi-mission frigates (FREMM) in 2014 and Barracuda SSN submarines in 2017.
With a range of several hundred kilometers, SCALP Naval is intended to strike targets in the depth of enemy territory. It is complementary to the Airborne Scalp cruise missile form which it is derived. Deployed on warships positioned off enemy coasts in international waters, ostensibly (frigates) or discretely (submarines), SCALP Naval is the perfect weapon when the mission involves destruction of high strategic value targets.