Qatar may be procuring MK V Patrol Boats from US Shipbuilder USMI
| | |
| --- | --- |
| | According to a Defense Security Cooperation Agency (DSCA) release, The State Department has made a determination approving a possible Foreign Military Sale to Qatar for Mk-V Fast Patrol Boats, equipment, training, and support. The estimated cost is $124.02 million. The Defense Security Cooperation Agency delivered the required certification notifying Congress of this possible sale on August 19, 2016. |
a
Naval Forces News - Qatar
Qatar may be procuring MK V Patrol Boats from US Shipbuilder USMI
According to a Defense Security Cooperation Agency (DSCA) release, The State Department has made a determination approving a possible Foreign Military Sale to Qatar for Mk-V Fast Patrol Boats, equipment, training, and support. The estimated cost is $124.02 million. The Defense Security Cooperation Agency delivered the required certification notifying Congress of this possible sale on August 19, 2016.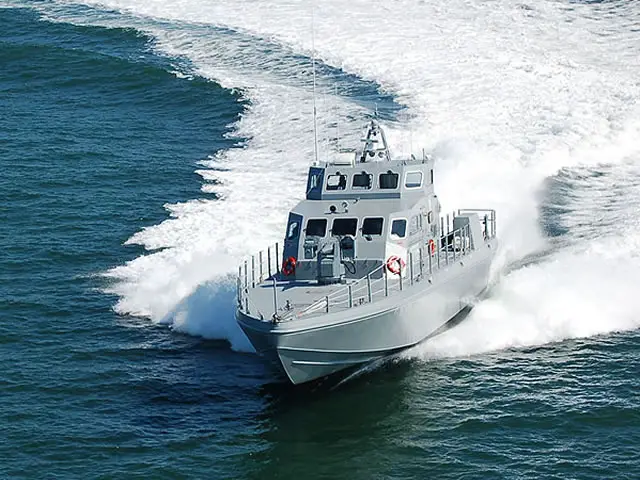 MK V Patrol Boat picture by USMI

The Government of Qatar has requested:
Major Defense Equipment (MDE): Eight (8) M2HB .50 Caliber Machine Gun
Non-MDE: Also included are Mk-V Fast Patrol Boats, Forward Looking Infrared (FLIR) Systems, MLG 27mm Gun Systems, 27mm ammunition, 27mm target practice ammunition, .50 Caliber ammunition, support equipment, publications, technical documentation, personnel training, U.S. Government and contractor engineering, in-country support, technical and logistics support services.
The total estimated value of MDE is $0.02 million. The total estimated value is $124.02 million.
MK V Patrol Boat video by USMI
The exact number of patrol boats requested by Qatar has no been disclosed but it likely between 2 to 4 units.

The MK V Patrol Boat is designed and built by United State Marine Inc. (USMI) of Gulfport, Mississippi. It is a 90 feet (27 meters) aluminum or composite hull vessel capable of reaching a maximum speed of 45 knots. There is acommodation for a crew of 10 plus 2 officers.

The weapons fit include 27mm main gun, on foredeck as well as weapon stations for .50 Cal MG and 7.62mm MG.

In the region, the navy of Barhain is already a user of the MK V in a special forces variant