Project 21631 Buyan-M Corvette Vyshniy Volochek to be Delivered to Russian Navy by Yearend
.a
a
Naval Industry News - Russia
Project 21631 Buyan-M Corvette Vyshniy Volochek to be Delivered to Russian Navy by Yearend
The Project 21631 small missile ship Vyshny Volochyok built by the Zelenodolsk Shipyard in the Volga area will join the Russian Navy before the yearend after it passes all its trials, the Defense Ministry's press office said.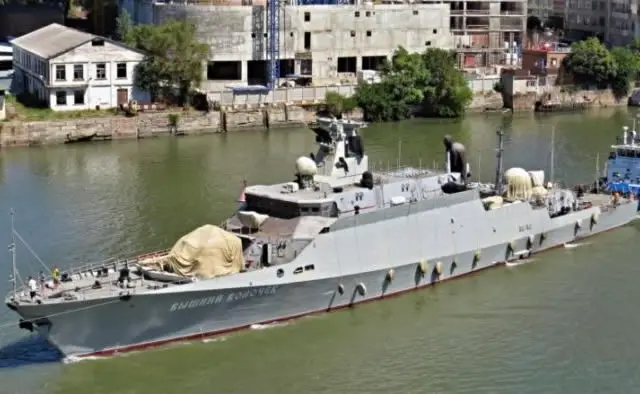 The new Project 21631 Buyan-M-class corvette (small missile ship) Vyshniy Volochek. Picture via fleetphoto.ru
"The ship will soon complete its builders sea trials. When the state trials are completed, St. Andrew's flag will be hoisted," Navy Deputy Commander-in-Chief for Armament Vice-Admiral Viktor Bursuk said.

"After the ship accomplishes assigned missions, it will join the permanent readiness forces. Ships of the type have proved their effectiveness and high reliability in terms of their operational characteristics," Bursuk added.

The Project 21631 corvette is a multirole combat ship armed with advanced artillery, rocket, missile, anti-commando, antiaircraft and radio technical weapons. It is designed to guard the country's economic zone and operate both independently and within formations in various parts of the ocean. Traditionally, Project 21631 ships are given names of ancient Russian towns.

© Copyright 2017 TASS. All rights reserved. This material may not be published, broadcast, rewritten or redistributed.