---
Recently, the Leader of the German Christian Democratic Union, Annegret Kramp-Karrenbauer, suggested the creation of a European aircraft carrier, in response to the French President's proposals for European defense reform.
---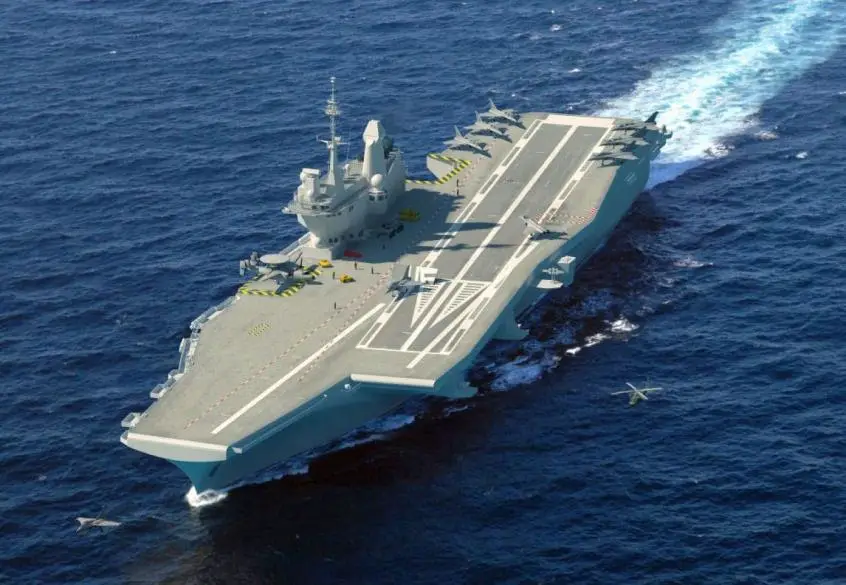 Naval Group Evolved Aircraft Carrier (DEAC) design, which could be the base for France's next generation aircraft carrier (Picture source : Naval Group)
---
Karrenbauer said, "The next step could be to start on the symbolic project of building a common European aircraft carrier" to underline what the EU calls its global security role."
German Chancellor Angela Merkel endorsed this idea, telling to Reuters that "it's right and good that we have such equipment on the European side and I'm happy to work on it".
This European aircraft carrier would then become the leader vessel of a European carrier battle group, enhancing the European maritime capabilities. All of this would be part of the desire the European countries have to protect themselves from their neighbours (i.e. Russia and the USA) since the INF treaty has been broken. European countries actually feel unsecure since then and seek to enhance their military land, naval and air capabilities to prevent themselves from any major conflict in which they would be taken under crossfire between Russia and the U.S. armed forces.
Some partnerships do already exist between European countries regarding the defense industry. Germany and France work together on a future European combat aircraft, France and Italy work together on the building of the European FREMM, while Belgium and the Netherlands seek to enhance their mine counter measures (MCM) capabilities.
This announcement comes only a few months after the French MoD launched a 18-month study for the eventual replacement of the French aircraft carrier Charles de Gaulle beyond 2030. This French carrier may even be replaced by a European carrier, or both could be constructed...
---