---
After the February 14 Pulwama terror attack, the Indian Navy had to cut short a leading exercise in the Indian Ocean (the Theatre Level Operational Readiness Exercise, also called TROPEX) in order to quickly redeploy its war zone assets in the North Arabian Sea. Since then, the Indian Navy maintains this deterrent presence in the area, letting Pakistan know the Indian forces are ready to respond to any further terrorist threat by using its naval power.
---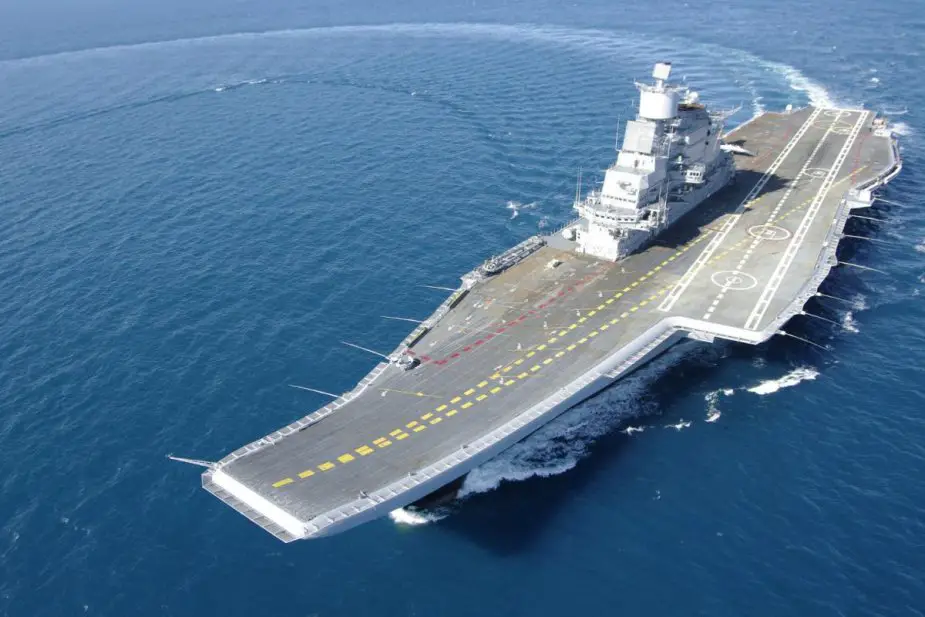 The INS Vikramaditya (Picture source : Indian Navy)
---
This build-up appears to consist of 72 warships and 60 aircraft, and include an aircraft carrier (the INS Vikramaditya), nuclear-powered ballistic missile submarines (the INS Arihant and INS Akula-II), a nuclear-powered attack boat (ths INS Chakra), a Scorpene-class submarine (the INS Kalvari), some destroyers and frigates, and various Boeing P-8I submarine hunter planes.
''The overwhelming superiority of Indian Navy in all three dimensions forced the Pakistan Navy to remain deployed close to the Makran coast and not venture out in the open ocean'' says the Indian Navy.
Tension continue to simmer between the armed forces of both India and Pakistan despite reports of de-escalation following the return of Wing Commander Abhinandan Varthaman, the Indian Air Force pilot, whose fighter jet was shot down by the Pakistani Air Force on February 27. Indian officials said that the combat units are still set out in the constituency and that the navy was in the uppermost state of attentiveness.
---